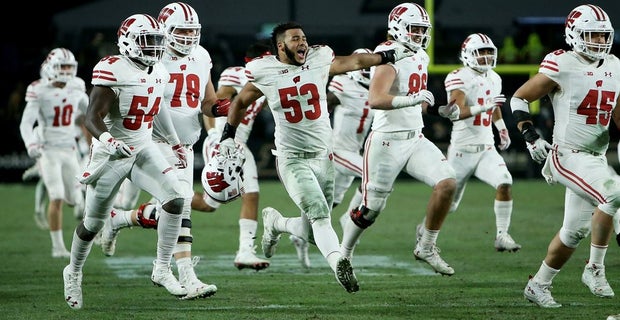 MADISON, Wis. — The Badgers' final battle of the 2018 season takes them to New York City.
Wisconsin (7-5, 5-3) accepted a bid Sunday to face off with Miami (7-5, 4-4) at the Pinstripe Bowl on Dec. 27. in Yankee Stadium.
The showdown in the Big Apple will be a rematch of last season's Orange Bowl, where the Badgers shut down the Hurricanes 34-24. 
"We are very excited to be selected for the Pinstripe Bowl," Wisconsin Director of Athletics Barry Alvarez said in a statement. "The Yankees are a first-class organization that exemplifies tradition and success and it is truly an honor to be associated with them."
"We have a very large contingent of dedicated fans and alumni in the New York area and look forward to being able to connect with them," he added. "It is a once in a lifetime opportunity for our players to spend the holiday season in New York City. I am sure it will be an experience they never forget."
This marks the 17th straight season in which Wisconsin has earned a trip to a bowl game. The Badgers' current string of 16 postseason appearances is the longest active streak in the Big Ten and is tied for the sixth longest in the FBS.
Wisconsin has won all four of its most recent bowl games, including three under head coach Paul Chryst. Last season, the Badgers got an Orange Bowl victory over Miami. Before that, Wisconsin came out on top in the Cotton, Holiday, and Outback bowl games. The Badgers are 15-14 all-time in bowl appearances.
Wisconsin's 17th consecutive bowl game caps of a season that has fallen short of expectations. The Badgers had an early and rare setback at home in a 24-21 loss to BYU, then went on to drop conference matchups to Michigan, Northwestern, Penn State, and most recently, Minnesota.
The 37-15 loss to the Gophers was Wisconsin's first to Minnesota in 14 years. It also fell on senior night.
"It was heartbreaking," freshman safety Scott Nelson said after the game. "You just never want that to happen. Trying to do whatever we can for a bowl game to send them out on the right note."
Senior linebacker T.J. Edwards would tend to agree. He said after a loss like that, "it's definitely tough" to try to rally for and be excited about a bowl game, but he wants to end his college career the right way.
"We're gonna be in that situation, but there's nothing we can do but push forward and we've done a good job of that in the past this year," he said after the game. "It's one of those things where I don't want the last taste in the senior class' mouth to be this loss. So we just gotta do what we gotta do to win."