Fresh off of a heartbreaking loss to Marquette that exposed some major flaws, Wisconsin Basketball has some kinks to work out against Savannah State.
Wisconsin basketball fans had high hopes for some sweet revenge after last season's embarrassing beatdown at the hands of Marquette at the Kohl Center, but it was not meant to be.
More specifically, the Badgers simply choked against their in-state rivals. Neither team played particularly well, but despite a herculean 34-point, 11-rebound effort from Ethan Happ, it was Wisconsin that was clearly the inferior team last Saturday. It's pretty tough to beat an opponent of Marquette's caliber when you shoot an abysmal 10-21 at the charity stripe and 5-24 from downtown. In fact, Wisconsin will be hard-pressed to win any contest against a high-major program if they shoot that poorly again.
The good news for the Badgers is that they have a prime opportunity to take out their frustrations on Thursday night against Savannah State out of the MEAC, a team that is right up there with the very worst in the country.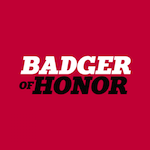 Want your voice heard? Join the Badger Of Honor team!
The Tigers have not had a winning season since 2012-13, and that trend seems likely to continue.
They are currently sitting with a 3-8 record, with their most recent defeat coming against South Dakota State. They ultimately lost 139-72 after giving up an astounding 90 points(!!!!) in the first half alone. Savannah State's most recent high-major opponent was Vanderbilt, a significantly less-talented team that Wisconsin, on November 27. The Commodores came away with a 120-85 win.
These Badgers could realistically score well over 100 as well and should be expected to give up far fewer points than that.
Projected starters
No. 16 WISCONSIN (8-2)
G – D'Mitrik Trice – SO (16.3 ppg)
G – Brad Davison- SO (7.9 ppg)
F – Khalil Iverson – SR (5.1 ppg)
F – Nathan Reuvers – SO (7.2 ppg)
C – Ethan Happ – SR (19.3 ppg)
SAVANNAH STATE (3-8)
G – Jaquan Dotson – JR (12.4 ppg)
G – Adam Saeed – JR (5.0 ppg)
G – Zach Sellers – JR (10.8 ppg)
G – Chris Dubose – SO (2.8 ppg)
F – Tyrell Harper – JR (8.1 ppg)
Keys to the game and prediction
It would take nothing short of a miracle for Savannah State to take down the 16th-ranked Badgers.
The Tigers' numbers this season are an eyesore. They have put up plenty of points, but only because they have taken the most shots of any team in Division I this season: Savannah State has only converted roughly 36 percent of them, good for 348th in the nation. To make matters worse, they are just about as bad at taking care of the ball. These stats do not bode well for success against a team like Wisconsin that will slow you down and limit possessions.
Oh, and Savannah State isn't exactly a defensive stalwart, considering the Tigers have allowed their opponents to score an average of 100 points per game.
There's no question that the Badgers will win this game, and in convincing fashion at that. What I'm most curious to see is how critical players like D'Mitrik Trice, Brad Davison, and Khalil Iverson bounce back after rough performances against Marquette.  Ethan Happ is an all-time great in the history of this program, but he can only carry Wisconsin so far this season.
I'm not as worried about one bad game from Trice considering how well he has played as a whole so far this year, but Davison has struggled mightily to find the bottom of the net. The value he brings as a leader and hard-nosed defender is immense, but the Badgers absolutely need more production from him offensively if they are to reach their considerable potential this season.
That being said, this whole team needs a confidence boost right now, and putting up 100-plus points on Thursday against Savannah State should do the trick.
Wisconsin rolls, 104-70.
All stats courtesy of Sports-Reference.com