Big Ten Conference media rights deals continue to pay off for the University of Wisconsin athletic department and the school as a whole.
UW Athletics received more than $39.7 million in conference media contract revenue in the 2017-18 fiscal year, nearly double its take from the previous year.
New six-year Big Ten football and basketball deals with Fox, CBS and ESPN announced by commissioner Jim Delany in July 2017 went into effect in the most recent fiscal year. Combined, they totaled a reported $2.64 billion, according to SportsBusiness Journal.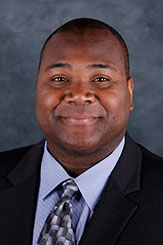 Associate athletic director for business operations Mario Morris reported to the Athletic Board's finance, facilities and operations committee last Wednesday that UW's revenue from Big Ten media rights climbed from $20,432,139 in 2016-17 to $39,770,909 in 2017-18.
During the meeting, Athletic Board chair Peter Miller asked Morris whether the school can expect media rights revenue to stay at the new level.
"It becomes a large part of the budget, which makes you a little bit nervous, right?," Morris said. "We talk about the fragility of college athletics and not knowing what's going to happen with those rights in the future. The Big Ten gives us information that only goes out a couple years. For right now, they're projecting that it's relatively stable over the next couple of years."
Of $8.5 million Athletics returned to the school last fiscal year, $5.7 million was from media rights. The rest was largely for licensing, parking and the UW band.
Overall, the athletic department had a net positive margin of $271,834 in 2017-18 and had more than $1.3 million cash on hand as of June 30, according to Morris.
Revenue topped $133.6 million, 5 percent higher than in 2016-17. Expenses were more than $133.3 million.
Total revenue from the Big Ten was $51.6 million, including an $8.2 million share of football bowl payouts and $3.9 million from the NCAA. UW lost more than $1.8 million in conference revenue because of football and men's basketball ticket revenue sharing.
The Badgers enjoyed strong ticket revenue figures overall, Morris said. The $31.4 million from ticket sales was 5.5 percent higher than budgeted by the department.
As a result, UW didn't have to draw as much from its account of gift funds — only $15.8 million compared to a budget projection of $22 million.
Salaries and benefits for coaches and staff accounted for nearly $54 million, 40 percent of total expenses.