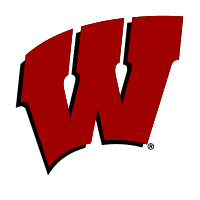 Game Coverage
Sept. 22 | UW Field House | Madison, Wis.
MADISON, Wis. – Fresh off its first Big Ten Conference win of the season, the sixth-ranked Wisconsin volleyball team returns to the UW Field House Saturday for a 1 p.m. match against Rutgers.
 
1. FIGHTING FOR A CAUSE: On Saturday, the Badgers will support patients from the Children's Hospital by wearing t-shirts decorated by the children during warm-ups. The kiddos will also walk out with the players during UW's starting lineup.
 
2. CLEAN SWEEP: On Wednesday, the Badgers defeated Ohio State in straight sets for their first Big Ten win of the season. Five players recorded five or more kills in the match, including Dana Rettke (11), Madison Duello (9), Grace Loberg (7), Molly Haggerty (6) and Tionna Williams (5).   
 
3. MAJOR MILESTONES: During Wednesday's game, setter Sydney Hilley recorded her 100th career kill and outside hitter Grace Loberg notched her 200th career kill and 100th career dig. Middle blocker Dana Rettke is only nine kills away from her 500th career kill.
 
4. UNBEATEN: Wisconsin has beaten Rutgers in all seven of their previous meetings. At home, UW leads the series 4-0. Last season, the Badgers swept the Scarlet Knights in the UW Field House, 25-15, 25-8, 25-13.
 
5. SCOUTING RUTGERS: The Scarlet Knights are 6-8 this season and 0-1 in Big Ten play. They lost to Maryland, 3-0, on Wednesday night in their first conference match of the season. Senior Sahbria McLetchie paces Rutgers' offense with 3.30 kills per set and is hitting .236 on the season. Middle blocker Stasa Miljevic ranks fifth in the Big Ten with 1.49 blocks per set and also adds 1.44 kills per set.