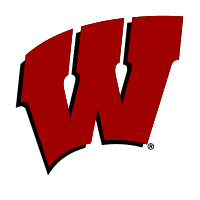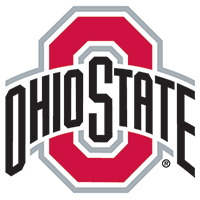 Game Coverage
Sept. 19 | UW Field House | Madison, Wis.
MADISON, Wis. – After finishing the non-conference season with two wins at the Marquette Invitational, the sixth-ranked Wisconsin volleyball team is ready to begin Big Ten Conference play Wednesday with a 6 p.m. match against Ohio State in the UW Field House. The match will be televised live on the Big Ten Network.
 
1. SIMPLY THE BEST: Sophomore Dana Rettke has recorded seven or more blocks in the last five matches to average 1.90 blocks per set, which ranks first nationally. The 6-foot-8 middle blocker was named to the Marquette Invitational All-Tournament team after averaging 3.43 kills and 2.14 blocks per set on the weekend.
 
2. WE'VE GOT HISTORY: Wisconsin is 21-15 in Big Ten Conference openers, including a 13-7 mark at home.
 
3. DIG IT: Junior Tiffany Clark tied her career best with 25 digs against Illinois State on Saturday. The 5-11 libero has recorded double-figure digs in the last seven matches in a row, averaging 4.31 saves per set over the stretch. She ranks ninth in the Big Ten with 4.17 digs per set.
 
4. WELL-OILED MACHINE: The Badgers have recorded a higher hitting percentage than all eight opponents this season. Wisconsin is hitting .294, just off last season's school record .299 hitting percentage. UW has hit better than .280 in seven of eight matches this year.
 
5. SCOUTING OHIO STATE: The Buckeyes finished non-conference play with a 9-3 record. Last weekend, they went 1-2 at the Dayton Flyer Invitational, dropping both of their Saturday matches to Tennessee (3-1) and Dayton (3-2). OSU is hitting .254 on the season with freshman Vanja Bukilic leading the offense, earning 3.13 kills per set. Sophomore libero Hannah Gruensfelder leads team with 3.61 digs per set.