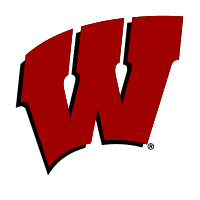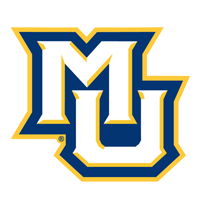 Game Coverage
Sept. 14 | Al McGuire Center | Milwaukee, Wis.
MADISON, Wis. – The sixth-ranked Wisconsin volleyball team will conclude its non-conference season this weekend not so far from home at the Marquette Invitational. UW plays host No. 21 Marquette at 7 p.m. on Friday before facing Illinois State on Saturday at 11 a.m. Friday's match is sold out, but fans can watch the match live on Golden Eagles All-Access.
1. DANGEROUS DANA: Sophomore Dana Rettke led the Badgers at the net on the weekend, averaging 3.86 kills per set while hitting .511. The 6-8 middle blocker also averaged an impressive 2.29 blocks per set to up her season average to 1.82 blocks per set which leads the Big Ten and ranks second nationally.
 
2. SERVICE, PLEASE: Last weekend at North Texas, the Badgers recorded a season high and school record 12 service aces. The mark breaks the previous record of 11 aces in a 25-point, three-set, rally-scored match set at Rutgers on Oct. 5, 2016. Redshirt sophomore

 
3. NO ENTRY: Wisconsin has outblocked five of six opponents this season while tying one foe. UW averages 2.70 blocks per set while allowing only 1.43 blocks per set.
 
4. HIT IT: The Badgers have recorded a higher hitting percentage than all six opponents this season. Wisconsin is hitting .289 on the year compared to .185 for opponents. No foe has hit over .300 against the UW this season while only two have hit better than .200.
 
5. SCOUTING MARQUETTE: The Golden Eagles are 7-2 on the season with their losses coming from the likes of No. 3 BYU (3-1) and No. 16 Baylor (3-1). Junior outside hitter Allie Barber is averaging an impressive 4.47 kills per set while senior middle blocker Jenna Rosenthal puts down an additional 2.72 kills per set and leads the team with 0.94 blocks per set. In the backcourt, sophomore libero Martha Konovodoff makes 4.81 digs per set.