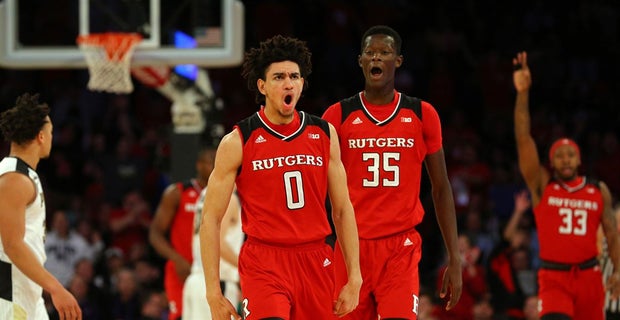 MADISON, Wis. — The Scarlet Knights will always hold a special place in Ethan Happ's heart.
In 2017, Wisconsin (7-1, 1-0) had the opportunity to throw down with Rutgers (5-2) in Madison Square Garden. En route to a 61-54 win, Happ put up a career best 32 points.
As for the rest of the Badgers, they might not look back on the Knights so fondly.
Last season, Wisconsin struggled in pre-conference play and the early part of the Big Ten season. Through 10 games, it didn't even look like they'd break even on the year. But midway through December, the light went on and the Badgers knocked off five wins in a row.
Then Rutgers happened.
The Scarlet Knights snapped the streak with a 64-60 win, and sent the Badgers on another losing slide–they dropped seven of their next eight conference games.
Wisconsin enters this season's matchup with Rutgers in a much different place. In the Kohl Center, for one, but moreover, in a confident, secure mindset where the Badgers feel like they know how to win.
The home team is coming off of a few scrappy victories including their first Big Ten showdown with Iowa. Rutgers, meanwhile, lost its first (albeit, hard-fought) conference game to a ranked Michigan State.
Tipoff is at 7 p.m. CST.