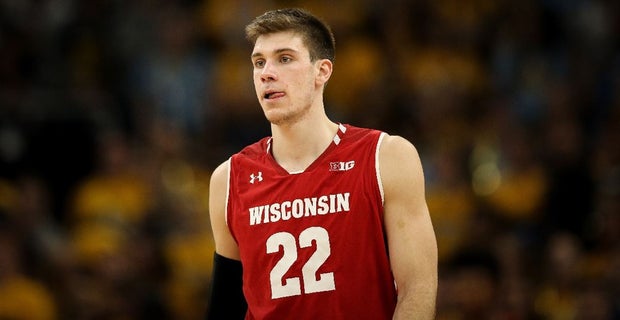 Minnesota plays Wisconsin Thursday night in what will be one of the most anticipated games of the Golden Gopher Basketball season.  The rivalry should be at a high level in Madison and we start off our coverage with the top storylines of the game. 
The rivalry.  You better believe that the Minnesota/Wisconsin rivalry will carry over from the Minnesota football team winning the Axe to this big basketball game between teams targeting the NCAA Tournament.  Badger fans will of course want a measure of revenge after the Gophers won the Axe at Camp Randall.  Gopher fans would love nothing more than to go to Madison and not only win in football, but win in basketball.  
However, the Gophers haven't won a basketball game in Madison in ten years.  The Gophers are on a current losing streak of seven straight at Wisconsin and eight straight losses overall to the Badgers.  As Head Coach of the Golden Gophers Richard Pitino is 1-8 overall versus Wisconsin and he's never beaten Greg Gard head to head.  
Greg Gard previews Thursday's Big Ten clash with Minnesota.

WATCH: https://t.co/gGKtmg1vyv #Badgers pic.twitter.com/3eiHlXxWm6


— Badger247 (@Badger247) January 2, 2019
Wisconsin is ranked 22nd in the country with a 10-3 record.  The Badger top wins are against Xavier, North Carolina State, at ranked Iowa, and also beating an ever improving Oklahoma team.  The Badgers recent loss at Western Kentucky is on the minds of many and likely the biggest piece of news coming out of Madison at the moment.  Wisconsin also lost to highly ranked Virginia in a close game and at in-state rival Marquette. 
Ethan Happ is the All Big Ten/All American candidate you remember and that you expect him to be.  The 6-foot-10, 237 pound Happ is averaging 19.1 points and 10.7 rebounds a game as a senior.  Happ also has a team high 63 assists in 13 games.  He's shooting 57 percent from the field, rarely looks to take a three, and is still struggling at the foul line (51 percent of the four foul shots he takes per game).  
Brad Davison is playing the way you would expect: defending tough and drawing offensive fouls plus scoring 10.5 points per game hitting about 40 percent of his threes (39.2 percent) and shooting well at the foul line (84 percent).  Nathan Reuvers has stepped forward as a second frontcourt option scoring 3-4 shots a contest (makes 38 percent of his threes) plus Reuvers is the team leader in blocks.  The guy that has really stepped forward is 6-foot 187 pound sophomore guard D'Mitrik Trice.  Trice is scoring 15.5 points a game making more than half of his treys and putting together a 2.5 to 1 assist to turnover ratio.
So how did Wisconsin fall at WKU?  There was a first half scoring struggle from both Happ and Trice where they missed on a combined 10 of their first 15 shots.  Defensively Wisconsin was quite poor in the second half and they countered that by stretches of ugly shot selection.   The Badgers finished the non-league part of their schedule with a bad taste in their mouth but what better way to wash it out then play a rival?
Eric Curry talked about how he thought of his mother back home watching his first game this season Sunday #Gophers @StribSports @momof2_amazons @B1GMBBall pic.twitter.com/yhQ1nQ8Sbv


— Marcus R. Fuller (@Marcus_R_Fuller) January 2, 2019
Minnesota enters the game 11-2 on the season.  The Gophers are undefeated at home (top wins over Utah and Nebraska) and undefeated in neutral site games (Washington, Texas A&M, and Oklahoma State) but they were dreadful in their two true road games (Boston College and Ohio State). 
The Gophers will be fresh.  They've played only two games in the past 3.5 weeks plus sophomore Eric Curry recently returned from a 20 month absence. Minnesota had some lulls in their recent non conference games against North Carolina A&T and Mount St. Mary's but won the games by a solid margin. 
Jordan Murphy continues to lead college basketball in rebounding (nearly 13 a game) and freshman Daniel Oturu has four straight double-doubles.  Minnesota has been dreadful at the three point line (30 percent as a team) but their defense will be even better with Curry expected to play more than the 18 minutes he recored versus The Mount. 
Finally what Minnesota/Wisconsin game can be played without discussing the Minnesota high school products that have went to Madison?  Brad Davison is a player that had family tickets in Williams Arena but the Gopher staff didn't talk to him at all his junior year so when the offer came late, it was too late.  Brad was a Badger.  The first two high major offers for Nathan Reuvers came from Minnesota and Wisconsin (days apart) but Reuvers picked to play for Wisconsin.  Reuvers was obviously upset with Pitino as his commitment breaking article in high school was more about why he didn't pick Minnesota as compared to why he picked Wisconsin.  (You can relive that beauty here: https://www.twincities.com/2016/05/18/lakeville-north-nathan-reuvers-wisconsin-badgers-over-umn-gophers/) 
Reuvers is from Lakeville North High School, Davison from Maple Grove, walk-on Walt McGrory is from Edina, and redshirt-freshman Joe Hedstrom is from Hopkins.  
Minnesota and Wisconsin play at 8pm Thursday night on the Big Ten Network live from the Kohl Center in Madison.  
Also four double-doubles, just in case you were curious. pic.twitter.com/6Ea4h7fDmM


— Minnesota Men's Basketball (@GopherMBB) January 2, 2019