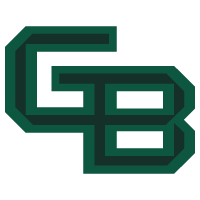 MADISON, Wis. — The Wisconsin swimming and diving team opens the 2018-2019 season at the UW Natatorium on Friday against Green Bay. Below are five things you should know before Friday's competition.
1. HOME SWEET HOME: The last time the Badgers opened their season in their pool at the UW Natatorium, they fell to Auburn. But the Badgers are determined to defend their house this go-around.
"It is always fun to compete against someone wearing a different cap," head coach Yuri Suguiyama said.
The most-recent encounter between the Badgers and Phoenix resulted in a 159-95 win a season ago, a triumphant victory the Badgers look to repeat.
Competition begins at 3 p.m. for diving and 5 p.m. for swimming. Admission is free.
2. A NEW ERA: Ahead of his first meet as UW head coach, Suguiyama says he is ready to watch his team compete. "I'm really excited to watch the team race," Suguiyama said. "We've had about three weeks of good, hard and consistent training."
From serving as associate head coach of the 2014 men's national champion team at Cal to special assistant for Team USA at the 2016 Olympic Games in Rio de Janeiro, Suguiyama's coaching prowess is sure not to go unnoticed.
Also joining team leadership are assistant coaches, Brager, Haney and Posegay. They are welcomed by returning assistant coach Neil Caskey and diving coach Anton Slobounov.
3. 'PART OF THE PROCESS': In the lead up to Friday's meet against Green Bay, Suguiyama says he hopes to see the team's hard work at practice come to fruition.
"I'm really looking forward to seeing the concepts we've installed manifest in the meet on Friday," he said. "For where we are in the season right now, it's just all part of the process."
While the big concepts are of admitted interest to Suguiyama, he also places emphasis on the details. "As much as I want them to be competitive, I'll also be looking for the small things," Suguiyama explained. "How are they warming up and down for their races? Are they hydrating and refueling between races? Are they cheering each other on?"
4. FRESH FACES, RETURNING ROCK STARS: The Badgers welcome 20 new freshmen this season, and Suguiyama is proud of their hard work in the season's early stages.
"Alana Palmer has really impressed my thus far," Suguiyama said, of the freshman from Lincoln, Neb.
Suguiyama also mentioned a number of returning swimmers he is excited to watch, including senior Emmy Sehmann, juniors Megan Doty, Cameron Tysoe and Michael Milinovich, and sophomore Matthew Novinski.
From star Beata Nelson, Suguiyama says he is looking forward to consistency.
"I'm not as concerned with Beata's times as I am with establishing good habits," he said. "I want to see those good habits consistently, which will help her and the team come March."
Nelson returns to competition on the heels of an impressive performance at the NCAA championships, where she earned three first-team All-American honors.
5. 65 ATHLETES, 65 PERSONALITIES: The Badger's 2018-19 roster includes 65 swimmers and divers with 65 different and unique personalities. Suguiyama said he is happy with their early cohesion and genuine excitement: "They have all really embraced everything we've thrown at them," he said. "Any time you start a new season with new leadership it can be a challenge – but they have been excellent."