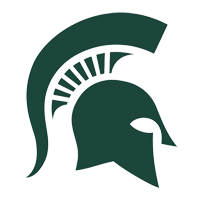 Game Coverage
Sunday, Sept. 30 | 2 pm East Lansing, Mich.
MADISON, Wis. – Wisconsin (3-4-1, 1-1 B1G) heads to a derby game against Marquette (3-5, 1-1 Big East) on Wednesday at 7 p.m. (CT) before traveling to East Lansing for a Big Ten showdown against Michigan State (7-0-2, 1-0 B1G) on Sunday at 2 p.m. 
1. MELTING MARYLAND: It was a magical Friday night for the Wisconsin Badgers as they took on Big Ten foe and perennial powerhouse Maryland in the hostile College Park environment. As head coach John Trask put it, "not many teams come into College Park and leave with a win." But the Badgers did. It took two overtimes for the final decision to be made, but Wisconsin got the final say with a goal from sophomore defender Zach Klancnik in the 106thminute of play to win the game, 2-1. 
2. SCOUTING THE SPARTANS: Michigan State is a scary opponent this season. The Spartans check in at No. 5 in the country this year, and start out the season an unbeaten 7-0-2 overall and 1-0 in the Big Ten. Its unbeaten mark in the new year hasn't come from an easy schedule either. The Spartans tallied an impressive win over No. 8 Notre Dame, 2-1. Michigan State experienced some friction in its match against then-No. 14 Western Michigan, 1-1, and Yale, 2-2. 
3. SCOUTING THE EAGLES: In-state rival Marquette starts the year out with a 3-5 record and a 1-1 (.500) record in the Big East. But don't let the Golden Eagles' record deceive, Marquette has faced some phenomenal talent so far this season and have put up some pretty impressive fights. The Golden Eagles' losses include Michigan, a Big Ten team that touts a No. 21 national ranking and a Villanova team that is just outside the rankings and receiving votes. Marquette boasts an impressive win over then-No. 13 Villanova by an impressive 3-0 margin. 
4. A GAME OF FIRSTS: Sophomores Michael Russell II and Zach Klancnik tallied their first goals in the Cardinal and White on Friday night at Maryland. They couldn't have come at better times. Russel's first career goal came with 53 seconds left in the Big Ten matchup, when the Badgers were down 1-0 to the Terps. His goal would tie up the game that allowed Klancnik to emerge the hero. The other sophomore found the back of the Maryland net in the 106thminute. Klancnik put the ball to the corner of the net off a header, but was denied. He took to using his head again – this time his face – to power through the Terrapin defense and put the ball in the back of the net.
5. NEED TO KNOW: Follow along with Friday's match on Twitter (@BadgerMSoccer) and catch all things Badger soccer on UWBadgers.com