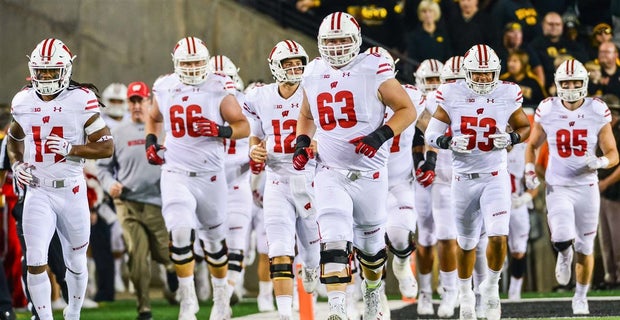 MADISON, Wis. — Football is back.
…sort of.
Amid the chaos and excitement that is college hoopers preparing for the next step of the season–March Madness–their gridiron counterparts prepare to take the next step in their careers at the NFL Draft Combine.
The Combine invites several hundred (338 this year) of the top NFL Draft prospects to Indianapolis for a week of physical tests, measurements, and interviews designed to shed a brighter light on their NFL worth for potential future coaches.
Eight Wisconsin Badgers will attend this year–some, in hopes of improving their Draft grade, and others, earning one at all.
Here are the details:
When: Feb. 26 – March 4
Where: Indianapolis – Lucas Oil Stadium
What's happening when:
Feb. 26-28 – players register/check in, go through measurements and interviews, and coaches and GM's meet with media.

March 1 – position group workouts for special teams, offensive linemen, and running backs.

March 2 – position group workouts for quarterbacks, wideouts, and tight ends.

March 3 – position group workouts for defensive linemen and linebackers

March 4 – position group workouts for defensive backs.
Here's how to watch:
When: March 1-4 starting at 8 a.m. CST
TV channel: NFL Network (plus two hours on ABC starting at noon on March 2)
Live stream on phone or tablet: NFL app
Stream on computer: NFL.com/watch
As we said before, eight NFL hopefuls will represent Wisconsin this week in Indianapolis. Beau Benzschawel, Ryan Connelly, Michael Deiter, D'Cota Dixon, David Edwards, T.J. Edwards, Andrew Van Ginkel, and Alec Ingold all hope to bench press, vertical leap, and 40-yard dash their way to the next level.
Several different big boards and player rankings name Deiter, David Edwards, Connelly and Benzschawel as the top talents out of the group coming from Madison. 
The Draft Network released its top-200 list on Feb. 26, and it features Deiter at No. 52. TDN analyst wrote of the former Wisconsin offensive lineman "Michael Deiter is a scheme diverse prospect who will bring a diverse set of tools to whichever NFL franchise drafts him. Deiter has excellent mobility and his play in space allows him to be a lead blocker on boundary plays and screens."
That same top-200 list shows David Edwards at No. 89, Connelly at No. 164, and Benzschawel at No. 177.
CBS Sports' Chris Trapasso, meanwhile, lists Benzschawel the highest at No. 48 in his top-100 prospects ranking. 
With eight players receiving invites to the Combine, Wisconsin will be the second-most represented Big Ten school at the Combine. Only Ohio State outnumbers the Badgers among conference teams with 10 players on the list. Of the total 338 participants, there are 53 coming from the Big Ten.
Last year, Wisconsin saw six players invited to the Combine, and five were then drafted when April rolled around.
This year's Draft will be held in Nashville from April 25-27.