Coming off a tough loss to Purdue, Wisconsin Basketball now hits the road to take on a tough Maryland Terrapins squad. What are the keys to the game, and who wins?
Wisconsin and Maryland are two teams trending in opposite directions at the moment.
The Terrapins are red-hot and have won five straight contests leading up to their matchup with the Badgers at the Xfinity Center on Monday evening, with each of those victories looking like a quality win.  Maryland has taken down Radford (who beat Notre Dame and No. 17 Texas earlier in the season), No. 24 Nebraska, and No. 22 Indiana at home, while picking up a couple of impressive road wins over two solid teams in Minnesota and Rutgers.
The Badgers, on the other hand, are searching for answers. They have dropped four of their last seven, with their only victories coming against two terrible teams in Savannah State and Grambling State and a mediocre Penn State squad. Their NCAA Tournament hopes are certainly still alive and well thanks to their impressive non-conference record, but Wisconsin desperately needs the confidence boost that would come with a victory over one of the Big Ten's better teams.
That opportunity awaits the Badgers in College Park, but it will not be easy by any stretch. According to ESPN's Basketball Power Index, Maryland's chances of victory currently sit at 56.4% to Wisconsin's 43.6.%.
Can the Badgers pull off the upset and get back on track?
Projected starters
WISCONSIN (11-5)
G – D'Mitrik Trice – SO (14.4 ppg)
G – Brad Davison- SO (10.4 ppg)
F – Khalil Iverson – SR (4.9 ppg)
F – Nathan Reuvers – SO (7.6 ppg)
C – Ethan Happ – SR (20.0 ppg)
No. 19 MARYLAND (14-3)
G – Anthony Cowan Jr. – JR (17.6 ppg)
G – Darryl Morsell – SO (8.3 ppg)
G – Eric Ayala – FR (9.3 ppg)
F – Jalen Smith – FR (12.3 ppg)
F – Bruno Fernando – SO (14.8 ppg)
Keys to the game and prediction
I'm very pessimistic about this matchup for the Badgers.
First and foremost, the Terrapins have two 6'10 monsters down low who will probably be first round NBA draft picks this year in sophomore Bruno Fernando and freshman Jalen Smith. Fernando is second on the team in scoring at 14.8 points per game and also averages 10.3 rebounds and 2.2 blocks. Smith, a 5-star prospect and a McDonald's All-American in the class of 2018, is Maryland's No.3 scorer at 12.3 points per game and also gives the Terrapins 7.1 rebounds and 1.0 blocks.
Thanks to them, Maryland is No. 7 in the entire nation in total rebounds this season and No. 11 in blocks. Fernando and Smith are also largely responsible for Maryland ranking a very respectable No. 76 in overall opponent shooting percentage and an excellent No. 39 in two-point percentage.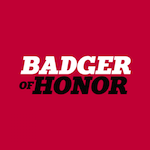 Want your voice heard? Join the Badger Of Honor team!
I think this is going to be a game where we see Wisconsin struggle mightily to score, especially in the paint. I would imagine that Fernando will draw the task of defending Ethan Happ, and that's bad news for the Badgers. Fernando is an excellent athlete and one of the Big Ten's best defenders, so there's a good chance Maryland won't even need to throw double teams at Happ to keep him in check. This means Happ's teammates will find it much harder than usual to get good shots.
Maryland is also an excellent offensive squad, ranking No. 46 nationally in shooting percentage. Fernando and Smith are far and away the Terrapins' best pro prospects, but point guard Anthony Cowan has established himself as their go-to scorer at 17.6 points per game. He is surrounded on the perimeter by three other players who all average at least 8 points in Eric Ayala, Aaron Wiggins, and Daryl Morsell.
The Badgers have developed a disturbing trend of starting out slow and sloppy in many of their games this season, and given Maryland's ability to both defend and put up points, I have a sneaking suspicion Wisconsin could dig themselves a hole early on that will be very difficult to climb out of.
Add in the fact that the Badgers will be forced to overcome a hostile atmosphere at the Xfinity Center, and I have little confidence in their ability to pull the upset.
Badgers drop their second straight, 73-62.
All stats courtesy of Sports-Reference.com