Wisconsin Basketball recently hosted Ohio State transfer Micah Potter for a campus visit. Could the Badgers add the talented big man to the program?
Unlike many programs across the country, Wisconsin has never been much of a player on the transfer market. Recently, however, Greg Gard has begun to change that.
There are two transfer players on the roster at the moment in guard Trevon Anderson (UW-Green Bay) and center Owen Hamilton (Northern Illinois).  Anderson has already solidified a role in the rotation, and with Hamilton's massive 7-foot size, he should have a great chance to do the same at some point over the next couple of years.
It appears the Badgers could be on the verge of adding another transfer big man who could play a significant role for the team as soon as next season.
Recently, Wisconsin hosted former Ohio State forward Micah Potter on campus for a visit. The Buckeyes announced that Potter, a 6'9 junior from Mentor, Ohio, would be leaving the program back on November 5th, just a couple of days before their season-opener against Cincinnati. A couple of weeks later, he was in Madison to see what the Badgers were all about.
Over his two years as a Buckeye, Potter appeared in 59 games and averaged 4.1 points and 2.8 rebounds per game. He actually began both seasons as a starter for Ohio State, but saw his minutes dwindle each time. When the transfer was announced, head coach Chris Holtmann did say that Potter would have been a "significant part" of his rotation, but perhaps with the presence of fellow big men Kyle Young and Kaleb Wesson-both have emerged as key players for the Buckeyes so far this season, with Wesson being the team's leading scorer-Potter wanted to try his luck at carving out a bigger role for himself with another program.
Wherever he lands, Potter will have to sit out the rest of this season and then would likely not be eligible until the second semester of next year per NCAA rules.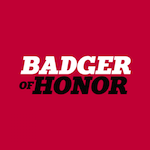 Want your voice heard? Join the Badger Of Honor team!
I can definitely see why Wisconsin is interested in Potter's services. With the departures of Ethan Happ and Charlie Thomas, the Badgers will be very thin in the post next season and could use the presence of a proven contributor like him. Nate Reuvers will still be around, but behind him, who is left? Redshirt freshmen Taylor Currie and Joe Hedstrom will be in their second year with the program, but it is still pretty unlikely that either would be ready for big minutes. The same could probably be said of Hamilton.
In my opinion, Wisconsin would be a perfect fit for Potter. The Badgers can offer him major minutes in the frontcourt, and his skillset matches that of the classic Wisconsin big man: Potter is a stretch 4 who can drain the three drag his defenders out from the paint.
He may not have ever really gotten it going in Columbus, but Potter could absolutely thrive in Madison and realize the potential former Ohio State head coach Thad Matta saw in him as a recruit.
At the moment, it appears as though Potter's decision will come down to Wisconsin, Vanderbilt, or Clemson. The latter two programs should not be underestimated, as both have relationships with him that date back to his recruitment out of high school. However, while the Badgers did not offer him a scholarship at that time like the Tigers and Commodores did, they did at least scout him.
In the end, I'm going to predict that Wisconsin does land Potter. The fit just makes too much sense, plus it appears as though he clicked with his potential teammates in Madison on his visit. He followed Brad Davison, D'Mitrik Trice, Brevin Pritzl, and Khalil Iverson on Twitter shortly after, and it should be noted he is not following any Vanderbilt or Clemson players, even though he did visited the former last week.
Take that for what it's worth, but since I have followed recruiting, I have found that in many cases, the player's Twitter follows often, though certainly not always, provide pretty solid insight into his ultimate decision.