Wisconsin Football has had great success poaching recruits from other schools' recruiting classes recently. Could Louisiana Tech commit Deshon Hall be next?
Wisconsin Football has already flipped two players from other recruiting classes in tight end Clay Cundiff (Kansas) and wide receiver Stephan Bracey (Western Michigan). In addition, the Badgers could very well do so again with Akron fullback commit Quan Easterling.
Regardless, they are not quite finished using their spatulas just yet.
On Tuesday, Wisconsin extended an offer to East Ascension (Gonzales, LA) defensive tackle Deshon Hall, who has been committed to Louisiana Tech since June. The nation's No. 93 tackle and a 3-star prospect according to the 247Sports composite rankings, Hall has other offers from Arkansas-Pine Bluff, Colorado State, Eastern Illinois, Louisiana-Monroe, McNeese State, Nicholls State, South Alabama, Southern Miss, Texas State, Tulane, and UAB.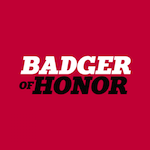 Want your voice heard? Join the Badger Of Honor team!
Wisconsin has been looking for another defensive end to add to this class for awhile now, and it looks like they may have unearthed a hidden gem at the position with Hall. He's listed as a defensive tackle on his recruiting profile, but his tape shows a prospect who could potentially translate very well to the defensive end position in Jim Leonhard's 3-4 scheme. The 6'2 size is not ideal, but Hall makes up for it with some impressive explosion off the line, plus he plays and hits very hard.
Wisconsin is his only Power 5 offer to date, and with the 2019 recruiting cycle quickly winding down, you have to feel that fact alone should make the Badgers dangerous here. That being said, history is not in their favor: Wisconsin has not landed a player from Louisiana in the history of the 247Sports database, which goes all the way back to 2000.
Should the Badgers land Hall, he would be the fourth defensive lineman in Wisconsin's 2019 class, joining Gio Paez (Cornelius, NC), Keeanu Benton (Janesville, WI) and Rodas Johnson (Columbus, OH).