Wisconsin Basketball closes out non-conference play against the Western Kentucky Hilltoppers in Bowling Green. What are the keys to the game, and who wins?
Wisconsin has faced one of the toughest non-conference schedules in the nation this season, and aside from a couple of close losses to two great teams in Virginia and Marquette, the Badgers have passed that test with flying colors.
However one last challenge remains before Big Ten play begins in earnest.
On Saturday afternoon, Wisconsin will look to close out non-conference play on a high note against a 6-6 Western Kentucky squad. The Hilltoppers gave the Badgers quite the scare last season at the Kohl Center, with Wisconsin squeaking out an 81-80 victory on a Brad Davison free throw in the final seconds.
This year's matchup will be in Bowling Green, and the Badgers will likely have to overcome a raucous Western Kentucky crowd. Wisconsin is the marquee home game of the season for the Hilltoppers, and as you would expect, it will be a sold out crowd at E.A. Diddle Arena.
Western Kentucky may have the home court advantage and confidence after nearly upsetting Wisconsin in Madison last season, but this is clearly a much better Badgers squad. Who comes out on top?
Projected starters
No. 15 WISCONSIN (10-2)
G – D'Mitrik Trice – SO (15.9 ppg)
G – Brad Davison- SO (9.2 ppg)
F – Khalil Iverson – SR (4.8 ppg)
F – Nathan Reuvers – SO (7.4 ppg)
C – Ethan Happ – SR (19.2 ppg)
WESTERN KENTUCKY (6-6)
G – Dalano Banton – FR (4.1 ppg)
G – Jared Savage – JR (14.7 ppg)
G – Taveion Hollingsworth – SO (15.4 ppg)
F – Marek Nelson – SO (3.0 ppg)
C – Charles Bassey – FR (14.2 ppg)
Keys to the game and prediction
The Hilltoppers have the personnel to give the Badgers a battle once again.
Head coach Rick Stansbury has a talented backcourt duo in Jared Savage and Taveion Hollingsworth. They are are the team's top two scorers and will test the Badgers defensively from the perimeter.
Western Kentucky also has a beast down low in 6'11, 245-pound freshman big man Charles Bassey. A former 5-star prospect and the No. 6 overall player in his class coming out of high school, Bassey's battle with Ethan Happ down low will be intriguing to watch. He is currently averaging 9.3 rebounds and 2.4 blocks to go along with his 14.2 points per game.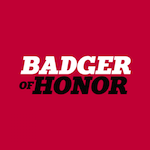 Want your voice heard? Join the Badger Of Honor team!
That being said, the Hilltoppers are the clear underdog in this one. They are below average defensively across the board, with the exception of Bassey down low. They rank a measly 238th in the nation at creating opponent turnovers, and coincidentally, the Badgers have been among the best at taking care of the ball, currently sitting at 4th overall. Forcing turnovers is often the key to pulling off upsets in college hoops, so this does not bode well for Western Kentucky's chances of taking down the No. 15 team in the country.
To make matters worse, the Hilltoppers turn the ball over a ton themselves, currently sitting at No. 237 nationally. With their slow, low-possession style of play, the Badgers will make opponents pay for these empty offensive trips more than just about any other team in college basketball.
Wisconsin is the best team Western Kentucky has played all year. The only other ranked opponent the Hilltoppers have faced this season was No. 25 Washington in their first game of the year, and they were blown out 73-55. They and their fans will be amped up for this one, and because of that, this could be a close game throughout the first half, especially if Bassey manages to frustrate Happ in the post.
However, in the end, I think the Badgers simply have too many weapons to lose to this mediocre Western Kentucky team. Look for Wisconsin to really wear down the Hilltoppers in the second half and establish a comfortable lead that they ride to the final whistle.
Badgers win, 80-64.
All stats courtesy of Sports-Reference.com